Got a new camera! Canon Powershot A630, got it on Ebay for a bit less than the Amazon asking price, including a 4 gig SD card. Yay for good deals! It looks like this: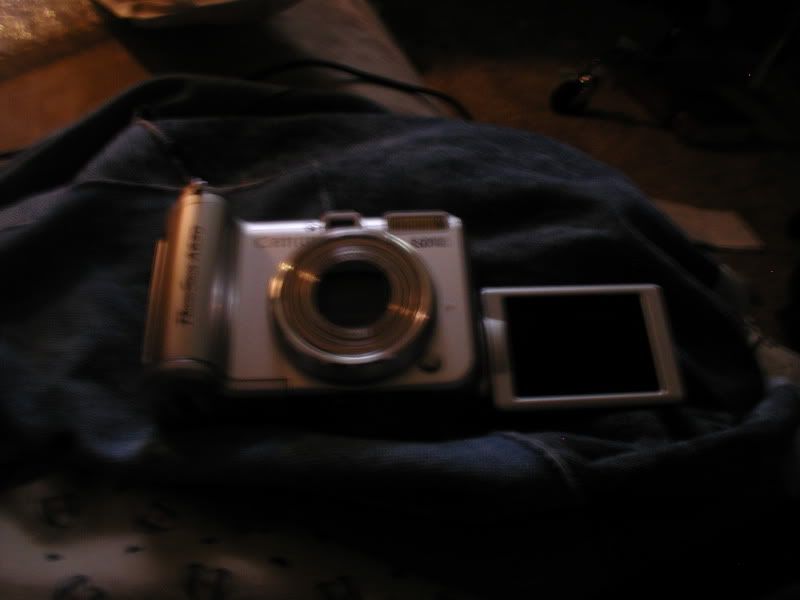 See, it's got a fun swivelly LCD screen, so I can see myself while I take pictures of myself making faces. When it's put away, it looks like so: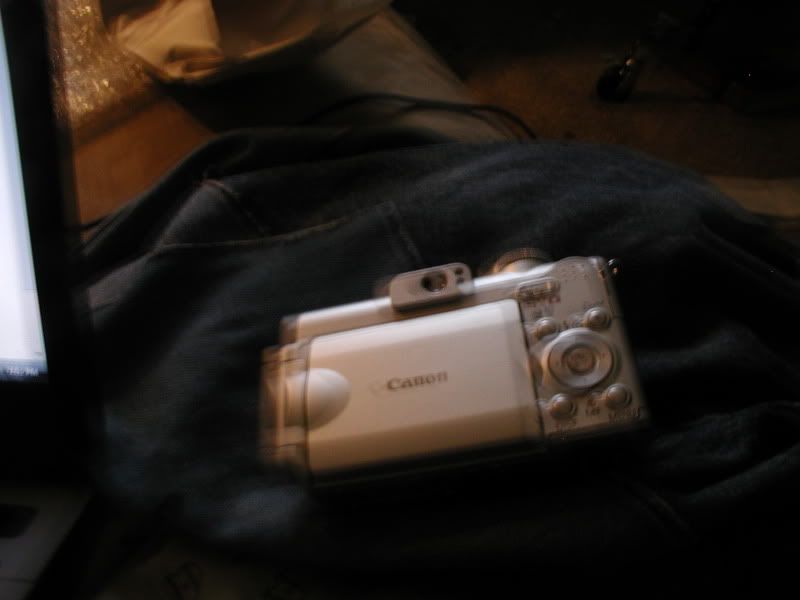 There was already a picture on the SD card when I got it. I was reluctant to post it for fear he might call someone out to break my legs, but in the interests of full-disclosure (and to punish the Ebay seller, who assured me that the card as well as the camera was brand new), here it is, in its full glory: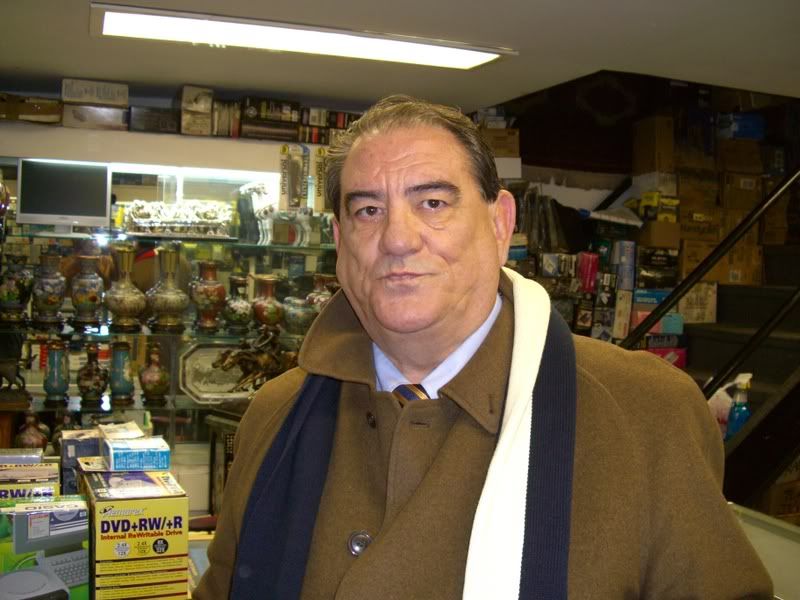 I have named him Ted.
Me, looking skeptical about this whole picture-taking business. Or, as Ben assumed, plotting how to use my new device for profit and world domination.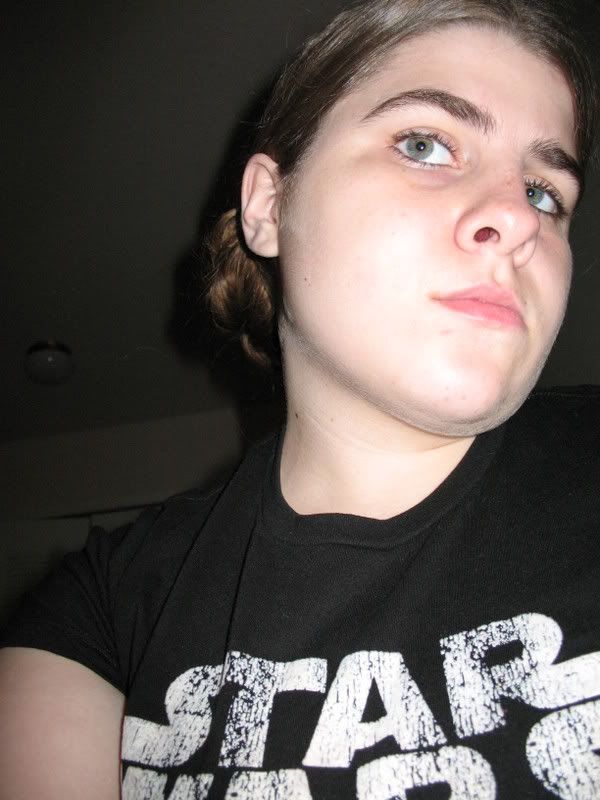 I kind of liked this one. My eye looks like a supernova. Could use an eyebrow wax, though...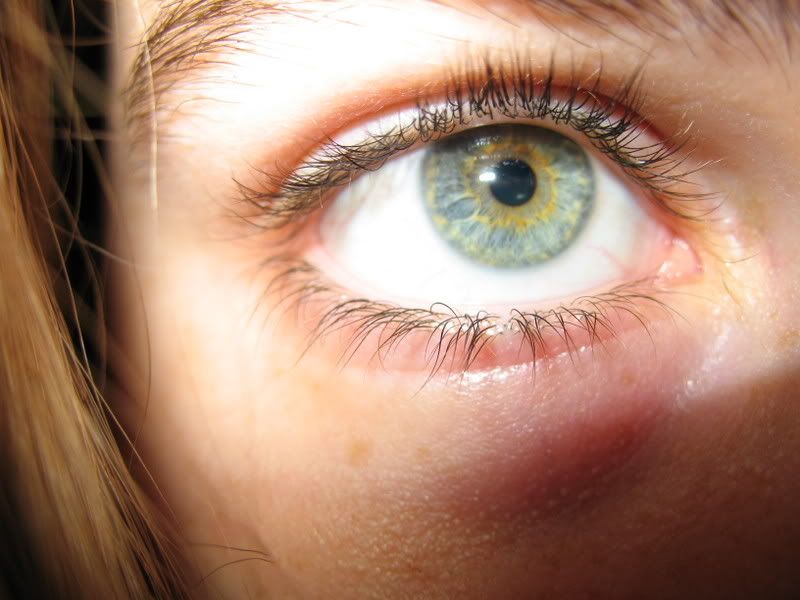 All in all, I took pictures until well past Pablo's bedtime. Sky is a pretty color here.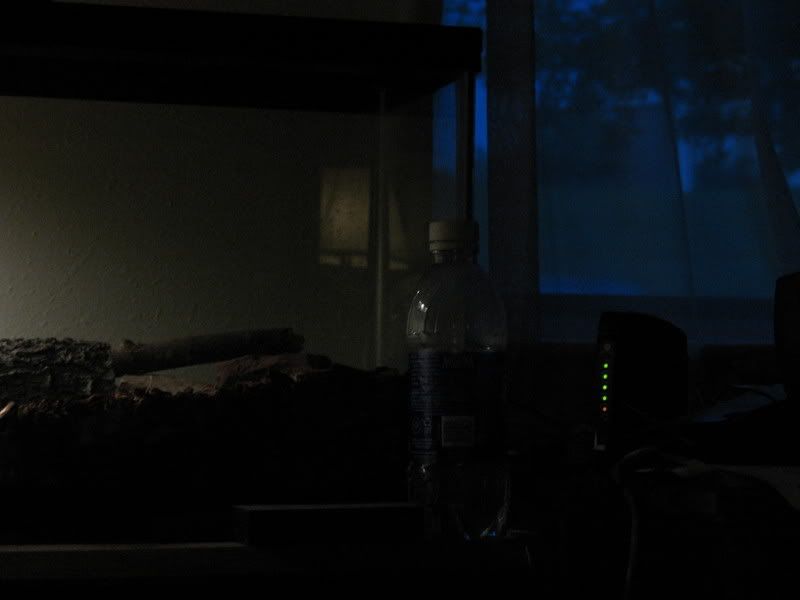 So, this is my shiny new toy, which will accompany me faithfully to and fro. Welcome, mighty ... as-yet unnamed camera thingy!